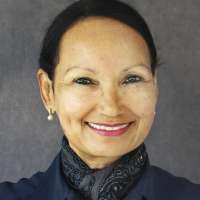 LISA NEWMAN
Estados Unidos
Dr. Lisa Newman is a surgical oncologist and with a clinical and research practice dedicated to breast cancer management. In August 2018 she was appointed Chief of the Section of Breast Surgery at New York-Presbyterian/Weill Cornell Medical Center and Weill Cornell Medicine. In addition, at the New York-Presbyterian David H. Koch Center, Dr. Newman leads the multidisciplinary breast oncology programs which provides the finest, most compassionate care to women and men affected by breast cancer.
Previously, she worked at the Henry Ford Health System, where she served as director of the breast program covering multiple hospitals throughout Michigan since 2015. She is also the Founding Medical Director for the International Center for the Study of Breast Cancer Subtypes, which became headquartered at Weill Cornell Medicine with Dr. Newman's recruitment.
Dr. Newman attended medical school and completed her general surgery residency training at the State University of New York Downstate Medical Center in Brooklyn. She pursued fellowship training in surgical oncology at the M.D. Anderson Cancer Center 1997-99, followed by joining the faculty as an Assistant Professor; she continues to hold an Adjunct Professorship with M.D. Anderson. After leaving the University of Michigan she was appointed Adjunct Professor in the UM Department of Obstetrics and Gynecology. She also served previously as Associate Director for the Walt Breast Center at Wayne State University/Karmanos Cancer Institute for two years.